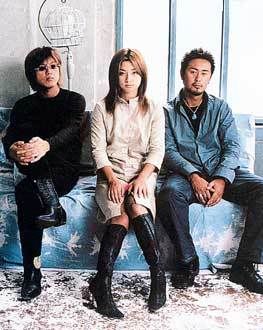 Awal mula terbentuknya band DAI(Do As Infinity) dirintis oleh Dai Nagao. Dai Nagao adalah seorang komposer sekaligus musisi dari sebuah band amatiran. Band yang ia miliki bubar karena tidak begitu sukses dan tidak lolos ke format major. Walaupun demikian, Dai tetap tak mampu menutupi kencitaanya dalam menulis lagu. Maka ia berusaha sendiri mengerimkan sejumlah demo tape ke 50 perusahaan rekaman lebih!!! Dai yang saat itu tak mempunyai pekerjaan tetap ia hanya bekerja part time menjadi seorang
guardman
.
Kehidupan Dai Nagao berubah saat salah seorang produser dari label AVEX mendengarkan demo tape miliknya dan menerimanya menjadi seorang komposer. Dai memang seorang komposer berbakat. Ia langsung diberi kesempatan emas untuk mengkomposer lagu-lagu
Ayumi Hamasaki
.Salah satunya
To Be
dan
Season
yang langsung laris manis.
Suatu saat Dai Nagao mendapat kejutan dari direktur Avex yaitu memberinya kesempatan untuk mewujudkan band impiannya. Setelah menjalani audisi yang cukup lama, akhirnya terpilihlah
Van Tomiko
pada bulan Mei 1999 menjadi vokalis dari band bentukan Avex tersebut.
Selain
Van Tomiko
personil lainnya adalah
Ryo Owatari
. Nama Do As Infinity [DAI] diambil dari nama sang pendirinya yaitu Dai Nagao selain itu bila diterjemahkan dalam bahasa jepang artinya sesuatu yang besar.
Sumber :Animonster Vol.35 Januari
Btw.... kok di video-video clip DAI, Dai nya sendiri kok jarang muncul yah...??? sibuk ya mas?? susah banget cari fotonya... pa malu ya mas difoto? (peace he he he)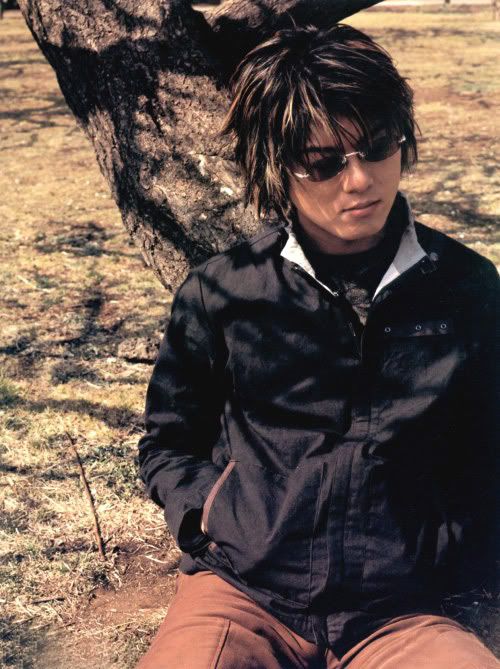 Dai Nagao.
Bagi yang suka ma do as infinity... ni ada link nya buat free download mp3 nya tapi blom lengkap. Mohon bantuan melengkapi yaw...
1.Honjitsu wa Seiten Nari.mp3
2.Fukai mori (Do As Infinity) Deep Forest.mp3
3.Fukai mori instrumental.mp3
4.Rakuen (Ost.Inuyasa The Movie 4th)
5. Ai no Uta
6. Aurora.mp3
7. TAO.mp3
8. TAO.mp3 (instrumental)
9. Robot.mp3
10.Untranslated mp3
______________________________________________________________________________________